Dr. Helen Turnbull: Inspiring Audiences to Embrace Diversity and Inclusion
Keynote Presentations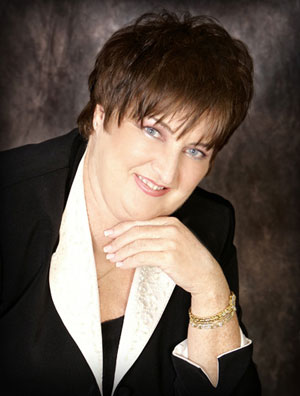 Dr. Helen Turnbull, the president and founder of Human Facets®, has a passion for ensuring all voices are heard and respected for their different perspectives. As a competent and inspiring speaker, her facilitation skills and depth of knowledge place her in the top five percent of consultants worldwide.
Dr. Turnbull not only inspires audiences to want to be more involved in diversity and inclusion, but her depth of knowledge is value added to her audience.
Most Requested Speaking Topics
Adjusting Your Mirrors and Managing Your Blind Spots
Blind Spots – Leveraging Unconscious Bias to Create an Inclusive Environment
Global Inclusion: Embedding Valuable New Behaviours into the Fabric of Your Organization
For more information on Dr. Helen as a keynote speaker, please visit her keynote site at www.drhelenturnbull.com.
In this keynote Dr. Turnbull reminds leaders of the need to be congruent, authentic and sincere when they send a message about the importance of their Diversity and Inclusion programs. If they say it is important to attend a Customer Service event while simultaneously rolling their eyes in disdain the employee follows the non-verbal lead.
In this keynote, Dr. Turnbull talks about two Diversity and Inclusion myths. We want to believe that there is a level playing field? and everyone has a fair and equitable opportunity to succeed. We want to believe that we are well-intentioned and value diversity.
In the spirit of ideas worth spreading, TEDx is a program of local, self-organized events that bring people together to share a TED-like experience. At a TEDx event, TEDTalks video and live speakers combine to spark deep discussion and connection in a small group. These local, self-organized events are branded TEDx, where x = independently organized TED event. The TED Conference provides general guidance for the TEDx program, but individual TEDx events are self-organized.* (*Subject to certain rules and regulations)
…Helen, I don't have words to say how incredibly lucky and fortunate we have all been to have you speak at AIEC. Your talk touched people in so many ways and your words, insights and story-telling was a highlight of our program. I would not exaggerate in saying that it was probably the best opening keynote at AIEC. The feedback has been phenomenal and I have no doubt app and survey feedback will reiterate this. The talk itself was both inspirational and practical, and I truly believe had an impact on how delegates interacted and conversed on topics throughout the rest of the conference and will have an impact beyond the 4 days of the conference. I heard some very positive feedback also about the Q&A session.

—Josephine Williams, Events and Partnerships Manager, IDP Education Ltd
Dr Helen Turnbull CSP and Global Speaking Fellow
VIRTUAL CERTIFICATION – LIVE VIDEO KEYNOTES, WORKSHOPS AND PRESENTATIONS
WHAT DOES IT MEAN TO HAVE A VIRTUAL CERTIFICATION FROM eSpeakers?
eSpeakers awards Virtual Certification to professional speakers that have demonstrated their ability to present virtually using video conferencing software. You can be assured that your remotely delivered event will run smoothly eSpeakers requires the professional speaker to have the following:
HD Video
Adequate Bandwidth
Crystal clear Audio
Professional Background
Controlled Environment and no extraneous noise
For a copy of Dr. Helen's Virtual Certificate click here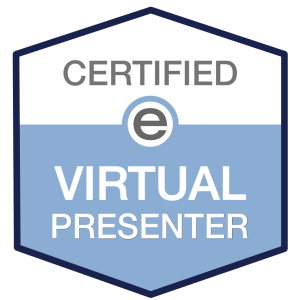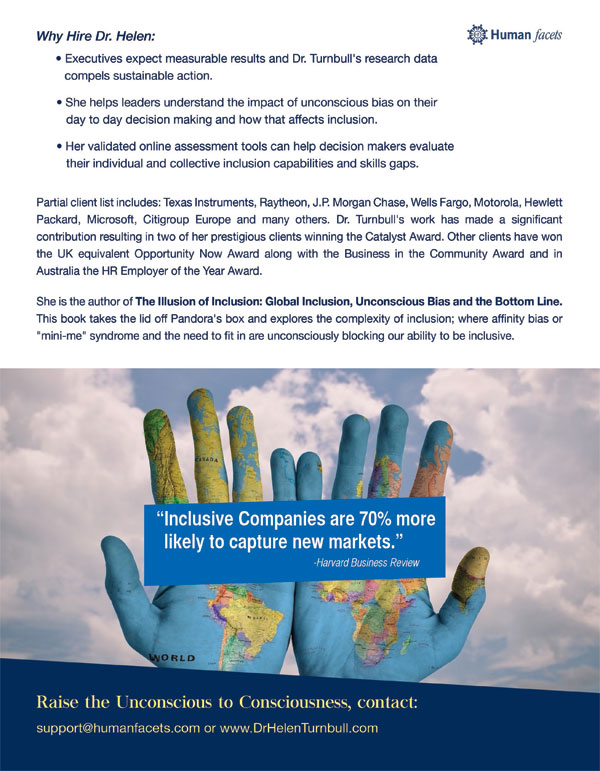 Invite Dr. Turnbull to Speak at Your Next Event!