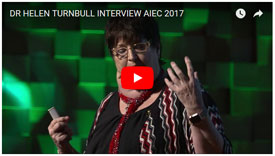 For the past decade, large organizations have spent time and money on diversity and global inclusion training, yet the majority of them have still been unable to fully overcome the challenges of the talent pipeline, the revolving door and the glass ceiling.
Led by Dr. Helen Turnbull, Human Facets® and our team of international consultants will help your organization:
Create an environment where diversity of thought and differences are valued.
Challenge the myth of meritocracy, replacing it with a wider vision of cross cultural leadership.
Embed an inclusive environment, competing for talent in a multicultural market.